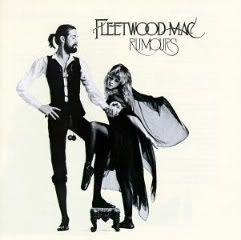 Ahh, Stevie Nicks. I think she's the oldest chick out there that I'd want to...
Bang-up job being done by Ian over at BYB covering all the rumors circulating leading into this year's Winter Meetings starting on Monday. Sadly, none of them involve Nate Robertson being strapped to a rocket and becoming the first active pitcher sent into outer space...but here's my take on the ones that won't go away.
Jack Wilson. Sigh. Take a drink every time you read or hear the words "Jack Wilson". You'll look like Jim Leyland in two weeks. His was hurt last year and played like crap, but in 2007, he hit ..296 with 12 HRs and 56 RBIs. He's got a great glove and isn't the piece of crap that most people seem to think he is. However, he isn't the second coming of Trammell, either, and I wouldn't want to see us give up too much for him. St. Louis didn't give up anything for Khalil, so if we can't get him cheap, I say pass on him. I mostly worry about "Renteria-itis"...the ability to forget how to hit at all once reaching the American League for the first time. Plus, those injuries scare me a bit. We just want a bridge until "The Franchise" Cale Iorg is ready...thing is, the only one that's high on Iorg is Double D. Everyone else I've read thinks the kid will never make it in the majors. But that's for another time, I guess...
Adam Everett. Everett is known for two things. He is quite possibly the best fielding shortstop in baseball. Also, he is known for being quite possibly the worst offensive player in the majors, too. His career OBP is .298 and makes Brandon Inge look like Wade Boggs at the plate. However, we didn't get much out of Renteria offensively last year unless we were playing the Indians for some reason. Most importantly, Everett comes very cheap compared to Wilson and every other scab we've been looking at. I'll take his defense and small contract over the alternatives. So sign him up, David. Save the cash for the bullpen. Or get us Jerry Hairston...yes, I'm still the only person on the planet that wants him.
Gerald Laird. I'll be honest...I don't know much about the guy. I've seen his stats and I'm not impressed. But there's little out there so again, as long as we don't give up too much, I'm cool with it. Just don't give up everyone's favorite elf dentist, Zach Minor, to get him. Zach can be an effective 5th starter for us, methinks.
Kerry Wood. Sign him. Now. And one more bullpen guy to get to him. We can't keep waiting for Rodney and Zoom to rediscover themselves. Anything those morons give us can be considered a bonus. Plus, as said elsewhere, the puns are endless. I WANT WOOD! GIVE ME WOOD! TIGERS FANS EVERYWHERE DESERVE WOOD!
Enjoy this week, kids. We may finally have something to talk about.